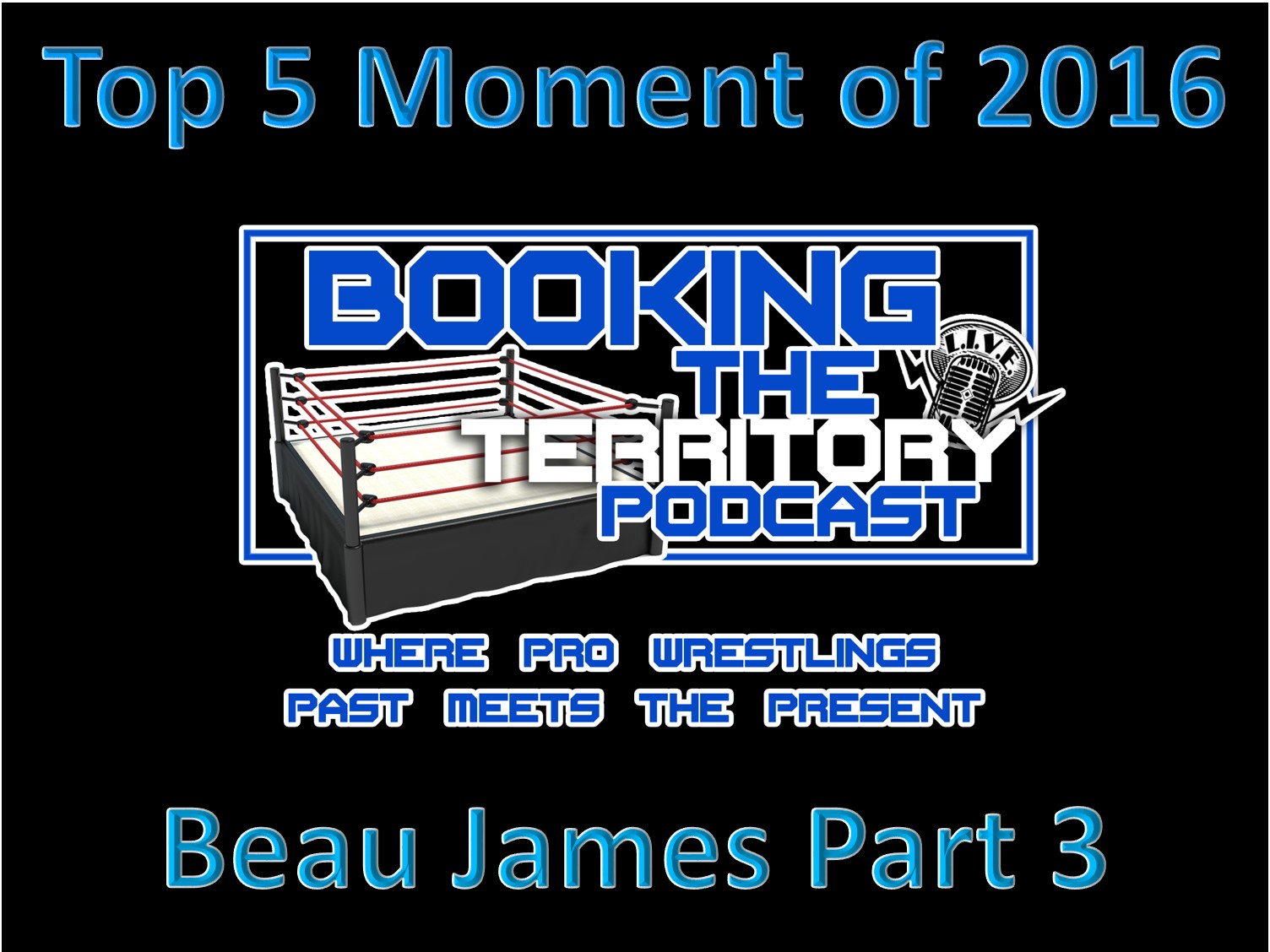 This week's show is loaded and includes the following topics (WARNING: STRONG LANGUAGE USED PRIOR TO THE BEAU JAMES PART 3 DISCUSSION):
You might not care but what happened at the BTT Podcast Christmas party.

There was a non-title match for the world title at Starrcade 1996.

When Nitro went from 1 hour to 2 hours.

Top 5 Good and Bad Moments from 2016 in Pro Wrestling.

2016 deaths of celebrities and why is Hardbody Harper mad about Flouride in our drinking water.

Beau James Part 3 (minutes mark 1:40:51)
Please support us by becoming a Booking The Territory podcast Patron Member (There is a $1 and $2 option), purchasing one of our pro wrestling tees, making a PayPal donation to us, 
Follow us on Twitter @BTT_Podcast and @Mike504Saints and @CJHWhoDat. Like us on Facebook also and thanks for continuing to support Booking The Territory and the Smoky Mountain Rasslin Podcast!