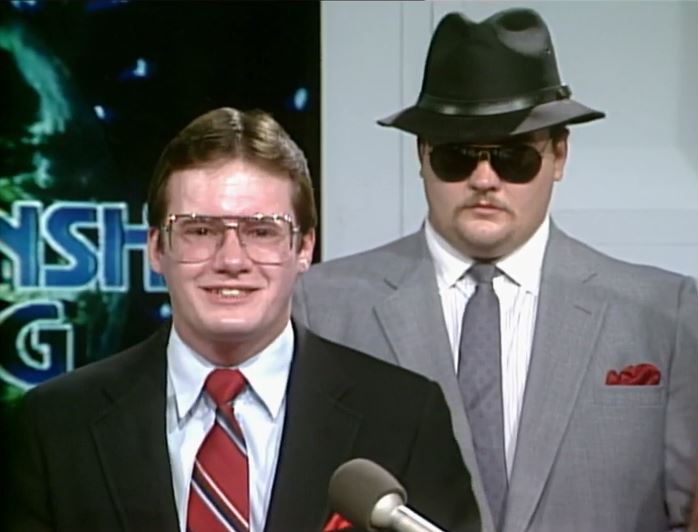 After checking out the time stamps below, please consider checking out the links below and supporting BTT to help keep the show going.
WWE Starrcade 2017 - GTFOH WWE (0:01:21).
NWA WCW Saturday Night on TBS from May 31, 1986 (0:08:04).
The Tennessee Stud Ron Fuller Part 2 (1:10:02).
Promo of the Week, Jerry Lawler Calls Jimmy Valiant a BLEEP in Memphis (1:38:05).
NWA Worldwide Promos May 31, 1986 (1:51:05).access.
Do you enjoy our 8 FREE shows each month? Please consider supporting our show by becoming a Smoky Mountain Rasslin AND BTT Podcast Patron Member, purchasing a BTT Pod or SMW podcast t-shirt or two from our Pro Wrestling Tees Store, 
Pay Pal: https://www.paypal.me/BTTPod
Subscribe to our YouTube channel: tinyurl.com/BTTYouTube
Follow us on Twitter @BTT_Podcast, @Mike504Saints, @CJHWhoDat and Like us on Facebook.
More T-Shirts! #BTTArmy #BookItBitch Tees, Ron Wright Tees, Hooded Sweatshirts, coffee mugs and much more right here on our teepublic store! https://www.teepublic.com/user/bookingtheterritory
Show Links
Subscribe on an Android: http://subscribeonandroid.com/mikemills.podbean.com/feed/
iTunes: https://itunes.apple.com/us/podcast/booking-the-territory-pro-wrestling-podcast/id1002655335?mt=2