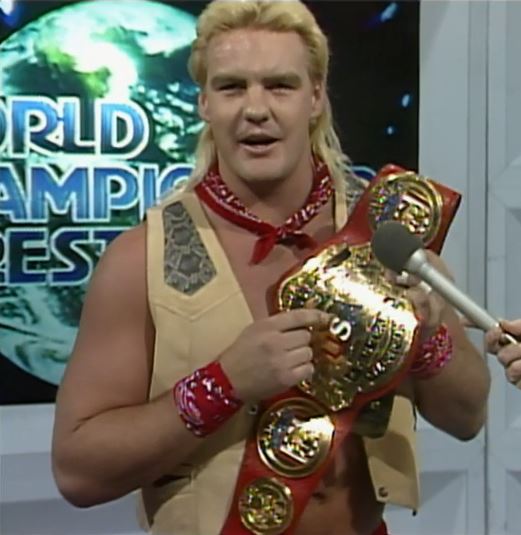 We'd love to have your support. After checking out the time stamps below, please consider checking out the links below and supporting BTT.
Doc, Mike and Harper Open of the Show Shenanigans ( 0:02:25 ).
Crazy Craiglist/Crazy Story of the Week ( 0:05:09 ).
New Patron Shoutouts ( 0:08:15 ).
NWA WCW Saturday Night on TBS from Dec 13, 1986. ( 0:10:05 ).
Brian Last Returns talking Mid South, SMW, WCW, and many other misc topics ( 1:26:17 ).
Show Close and Harley Race In Our Promo of the Week from 1984! ( 2:23:38 )
Please consider supporting our show by becoming a Smoky Mountain Rasslin AND BTT Podcast Patron Member, purchasing a BTT Pod or SMW podcast t-shirt or two from our Pro Wrestling Tees Store, 
NEW That's Real Classy T-Shirt! https://www.teepublic.com/t-shirt/2238099-booking-the-territory-thats-real-classy?store_id=74448 and NEW Doc-A-Holic T-shirt: https://www.teepublic.com/t-shirt/2259184-doc-a-holic-doc-turner-4-life?store_id=74448
More T-Shirts, Hooded Sweatshirts, and much more!!! #BTTArmy #BookItBitch Tees, Ron Wright Tees, Hooded Sweatshirts, coffee mugs and much more right here on our teepublic store! https://www.teepublic.com/user/bookingtheterritory
Pay Pal: https://www.paypal.me/BTTPod
Subscribe to our YouTube channel: tinyurl.com/BTTYouTube
Follow us on Twitter @BTT_Podcast, @Mike504Saints, @CJHWhoDat and Like us on Facebook.
Show Links
Subscribe on an Android: http://subscribeonandroid.com/mikemills.podbean.com/feed/
iTunes: https://itunes.apple.com/us/podcast/booking-the-territory-pro-wrestling-podcast/id1002655335?mt=2