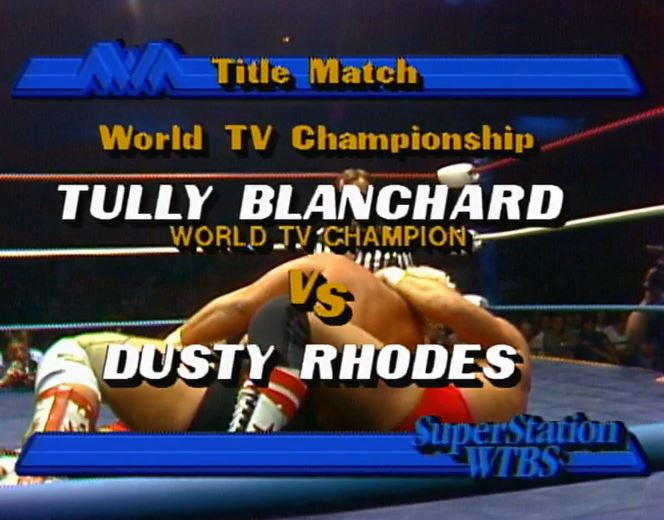 The NEW Patreon page: https://www.patreon.com/BookingTheTerritory Remember, the old one on Podbean will remain active and ALL new Patron content will be loaded to the Podbean Patron page as well as the new Patreon page. You don't have to switch but if you want to, the option is there.
Please consider supporting our show by becoming a Smoky Mountain Rasslin AND BTT Podcast Patreon Member, purchasing a BTT Pod or SMW podcast t-shirt or two from our Pro Wrestling Tees Store, 
This week's Time Stamps for the June 13, 1987 episode are as follows:
Opening Shenanigans and a Nasty Ass Urban Dictionary Definition ( 0:00:45 )

NWA WCW Saturday Night on TBS from June 13, 1987. ( 0:11:00 )

Bruce Mitchell Discusses The 100k Match and Tully Retaining The TV Title. ( 1:10:25 )

Show Close and Harper and Mike Discuss a Corporal Kirschner Promo and their old LJN WWF Action Figures. ( 1:50:25 )
New Facebook Group! https://www.facebook.com/groups/281458405926389/
New Harbody Harper Shirt is Available! https://www.prowrestlingtees.com/related/bookingtheterritory/btt-hardbodyharper.html
NEW That's Real Classy T-Shirt! https://www.teepublic.com/t-shirt/2238099-booking-the-territory-thats-real-classy?store_id=74448 and NEW Doc-A-Holic T-shirt: https://www.teepublic.com/t-shirt/2259184-doc-a-holic-doc-turner-4-life?store_id=74448
More T-Shirts, Hooded Sweatshirts, and much more!! https://www.teepublic.com/user/bookingtheterritory
Pay Pal: https://www.paypal.me/BTTPod
Subscribe to our YouTube channel: tinyurl.com/BTTYouTube
Follow us on Twitter @BTT_Podcast, @Mike504Saints, @CJHWhoDat and Like us on Facebook.
Show Links
Subscribe on an Android: http://subscribeonandroid.com/mikemills.podbean.com/feed/
iTunes: https://itunes.apple.com/us/podcast/booking-the-territory-pro-wrestling-podcast/id1002655335?mt=2