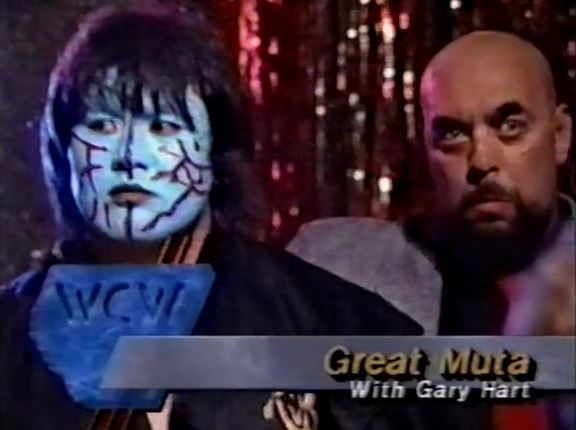 Please stay safe and healthy! If you can afford it and love what we do, please consider supporting our show by becoming a BTT Podcast Patreon Member! Also, purchase a BTT Pod or SMW podcast t-shirt or two from our Pro Wrestling Tees Store! 
This week's Time Stamps for our NWA Saturday Night on TBS recap from July 15, 1989 review are as follows:
Opening Shenanigans! Thanksgiving talk with the Docster, and Doc's drinking Sam Adams and whiskey tonight? ( 0:01:08 )
Doc-A-Holic Spotlights and 5-star reviews on Podcast Addict and Apple Podcast! ( 0:05:35 )
New Patreon Shoutouts and please become a Patreon member at https://www.patreon.com/BookingTheTerritory , ANNUAL MEMBERSHIPS NOW AVAILABLE. SAVE 10% WHEN SIGNING UP FOR THE YEAR! ( 0:10:35 )
Harper finally joins the show! ( 0:11:57 )
Doc has a cereal question for Harper. ( 0:14:36 )
NWA Saturday Night on TBS Recap from July 15, 1989! ( 0:16:22 ) And Harpers Night Rider car!
Rolex and Rating Time! ( 1:10:41 )
Doc questions Harper about what he's thankful for this Thanksgiving? Harper has 3 clocks? Sleeping with a TV on? ( 1:14:05 )
It's an annual tradition like no other! How to give thanks BTT Style at your family's Thanksgiving. ( 1:25:20 )
Offical BTT Facebook Page: https://www.facebook.com/BookingTheTerritory
BTT Facebook Group! https://www.facebook.com/groups/281458405926389/
Hooded Sweatshirts and more! https://www.teepublic.com/user/bookingtheterritory
Pay Pal: https://www.paypal.me/BTTPod
Follow us on Twitter @BTT_Podcast, @Mike504Saints, @CJHWhoDat and Like us on Facebook.