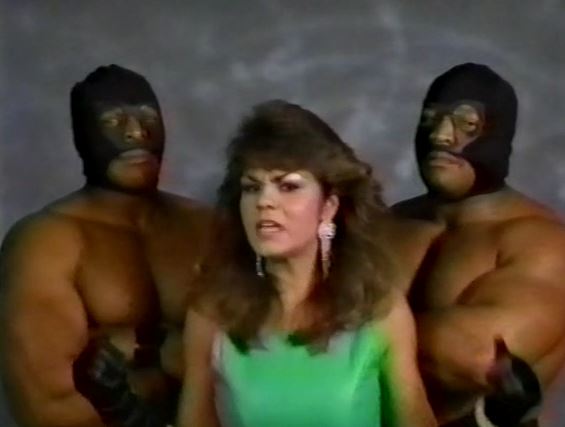 Please stay safe and healthy! If you can afford it and love what we do, please consider supporting our show by becoming a BTT Podcast Patreon Member! Also, purchase a BTT Podcast t-shirt or two from our Pro Wrestling Tees Store! 
This week's Time Stamps for our NWA Saturday Night on TBS recap from November 18, 1989 review are as follows:
Opening Shenanigans! Harper is running late again! And Harper's Life Advice and Video Shoutout Service - see his contact information below for your video shoutout! ( 0:01:08 ) 
Doc went skying in Colorado and drank white claws but no one cares. ( 0:04:05 ) 
A Trampoline Hit Mike's House! ( 0:05:35 ) 
1987 WCCW talk: The Iron Sheik in WCCW, World Class' dying years ( 0:06:45 ) 
Doc's thoughts on Jim Ross recent comments about jumping on a listener regarding a negative question. ( 0:16:11 ) 
New Patreon member shoutouts! And become a Patreon member at https://www.patreon.com/BookingTheTerritory , ANNUAL MEMBERSHIPS NOW AVAILABLE. SAVE 10% WHEN SIGNING UP FOR THE YEAR! ( 0:20:35 ) 
NWA Saturday Night on TBS Recap from November 18, 1989! ( 0:24:44 ) 
Harper sends us a text in the middle of the show and joins shortly. WTF! ( 1:03:53 )
Harper's Late and Finally Joins! ( 1:09:49 ) 
Rolex and Rating Time! ( 1:44:20 )  
Information regarding Harper's Video Shoutouts and we play Harper's first shoutout in case you're not on social media! ( 1:58:00 )
1. First things first, email Harper with the details of what you want in your video shoutout or who the shoutout is too. His email address is ChrisHarper16Wildkat@gmail.com. Also in that email tell him what your paypal address is.
2. Paypal him $20. Harper's PayPal is, get your pen and paper out, cc30388cc@yahoo.com . 
3. Harper will then send you the video to the email address that you emailed him from requesting your video shoutout.
Official BTT Facebook Page: https://www.facebook.com/BookingTheTerritory
BTT Facebook Group! https://www.facebook.com/groups/281458405926389/
Pay Pal: https://www.paypal.me/BTTPod
Follow us on Twitter @BTT_Podcast, @Mike504Saints, @CJHWhoDat and Like us on Facebook.